For us triathlon is more than just a sport. For us triathlon is linked with spirit, family and fun. We were looking for athletes, who see this the same way as we do. Athletes, who live for their passion and athletes, who love our race, just as we do it.
We proudly present our Challenge St. Pölten Testimonials. All of them are unique, special and have their history with the race in St. Pölten and this story will continue in 2020.
Our testimonials are
Alexander Frühwirth
Hermann Aschwer
Michael Göhner
Michaela Rudolf
Yvonne Van Vlerken
Nils Frommhold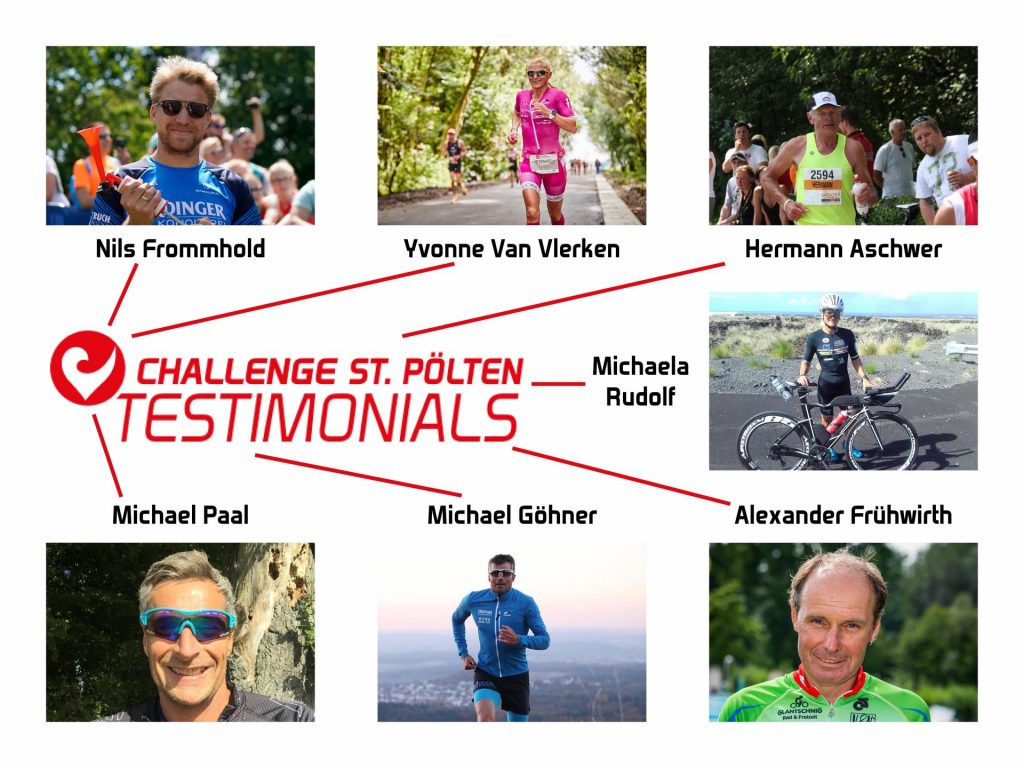 Each of them has a special connection to the race in St. Pölten and all of them will be at the startline at Challenge St. Pölten Triathlon 2020. Until May we will follow their journey. They will talk to us about their training, about life, triathlon and why they love this sport so much. If you have any questions, just ask and they will love to tell you.
Photo (C) Van Vlerken: James Mitchell, Foto Frühwirth: Ewald Rauscher