Nutrition
POWERBAR is the official nutrition partner of the Challenge St. Pölten Triathlon. Powerbar offers the perfect range of products to keep you strong before, during and after the race.

Thirty years ago, POWERBAR started with a vision to revolutionize sports nutrition. Paying close attention to what athletes needed to perform at their best, they created high-quality products that replenish muscles and revive the spirit at every turn.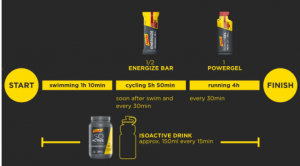 Following products will be provided during the race:
Drink:
Gels:
PowerGel Tropical
PowerGel Black Currant
PowerGel Green Apple
PowerGel Strawberry Banana
Bars:
Energize Advanced Bar Choco Hazelnut
Energize Advanced Bar Raspberry
Energize Bar Banana Punch
Energize Bar Cookies & Cream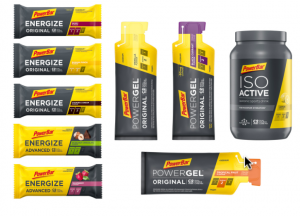 For further information on all the above products, visit www.powerbar.eu.
Nutrition Partner
REDBULL is a nutrition partner of the Challenge St. Pölten Triathlon.
Vitalizes Body and Mind.
Red Bull Energy Drink is appreciated worldwide by top athletes, busy professionals, university students and travellers on long journeys.
Aidstations
Aid Stations on the bike course
Aid Station 1 at km 27
Aid Station 2 at km 65
Set up of the aid stations
Littering Zone  | Water | Electrolyte | Bars | Bananas | Electrolyte | Water| Littering Zone
Aid Stations on the Run Course
There will be three aid stations on the run course approximately every 2,5km.
Set up of the aid stations
Littering Zone  | Water | Electrolyte | Bars | Bananas | Electrolyte | Water| Littering Zone